I grew up knowing about Neurofibromatosis. I knew it affected my older brother. I also knew that my mother was affected, but we were never to ask about it. The bumps on my mothers abdomen, were just her "bumps". Any further discussion, would send my mother into a downward spiral of depression and guilt, becoming a mother myself, I now understand the pain and uncertainty my mother faced.
Growing up, we threw a blanket over the NF, and avoided it as much as possible. But my brother, however couldn't do that. He was diagnosed with a Optic Glioma at the age of 5. In 1975, doctors didn't know much about this disease, telling my parents my brother would surely die before he turned 12 years old. The Drs. treated the tumor with radiation. Doing this, destroyed my brothers optic nerve, blinding him in his right eye.
The guilt of NF, has been an unwelcomed part of my mother, her entire life. Guilt turned to anger, and even to this day, talking about NF with my mom is impossible.
The way my mom chose to deal with this disorder affecting our family,
made me feel like I had to hide it too. I was ashamed, scared and guilty.
|It wasn't until 2 yrs ago, when a doctor finally recognized what was happening to my body.
When my own diagnoses became 'official', I had my children checked. Even though, I already knew the answer...Three of my children were also given the official NF diagnoses.
I have done quite a bit of soul searching over the last two years...and made a promise never to hide again. Living in the truth of NF is scary...

BUT, I am surrounded by so many people who love and
support me and it makes dealing with this, a bit easier.
I have six children. Bailey 15, Braden 13, Riley 10, Rachel 8, Riker 6 and Brooklyn, 3.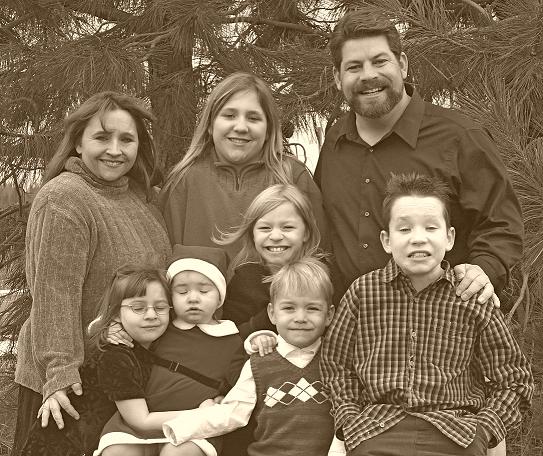 Bailey, Braden and Rachel have NF1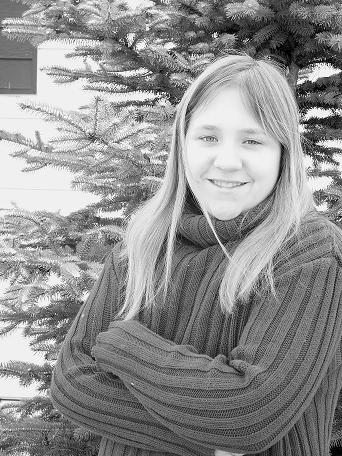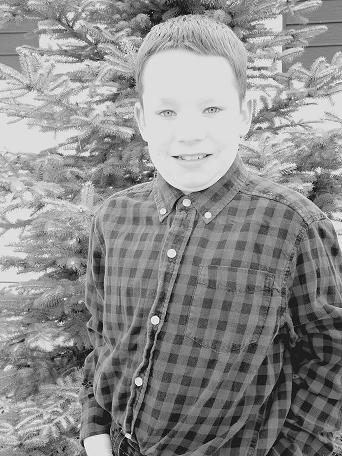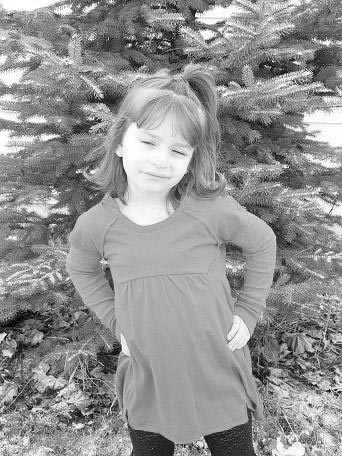 Braden's last MRI showed several tumors at the back of his brain, and on the base of his spine. He has frequent and severe headaches, which he is being medicated for. Along with the tell-tale cafe au laits spots (birth marks), he also has auxiliary freckling (freckles under armpit, neck, and groin), learning disabilities, processing disorders, and ADHD.
Rachel's last MRI showed she has a mass on the left side of the basil gangelia in her brain. Motor skills and speech will most likely steadily deteriorate. Rachel has already shown signs of coordination and motor skills being severely delayed. Vision is also been know to be affected by this type of mass. Rachel wears glasses and continues to have issues with a "lazy eye". She deals with a learning disability, similar to Braden's. Rachel is currently being seen by a child psychologist to determine skill level, and a possible diagnoses of bipolar and ADHD.
Bailey's issues are a lot like mine....Very hard to pinpoint. Unlike me, however, she has struggled in school since the very beginning....But never enough to warrent an IEP, or "special services". We have fought every single year to get Bailey some extra help in school and always seem to hit a dead end.
She is a very bright girl, who just seems to lack the confidence in herself to show the world just how smart she is. We have been told recently she has a form of Autism called Aspergers. Further testing and evaluations are scheduled. We are also dealing with quite severe depression, and emotional detachment.
NF was hard for me to accept with Bailey....I'm not why it was harder for her, than the other two kids.....but I just had a hard time with it. But for Bailey's sake, I can't hide from this....I have to teach every one of my kids, that NOTHING should stand in your way of living your dreams.
Neurofibromatosis, like life itself, can be cruel - plain and simple. However the children inherited more than just the disease from me. They got the fighting spirit, the loving heart and a passion that will never let them give up!
I will stand by their side, until...forever. I will help them, so they don't ever feel like throwing a blanket over NF.